Cosmetic Dentistry – Cartersville, GA
Start Feeling Proud of Your Smile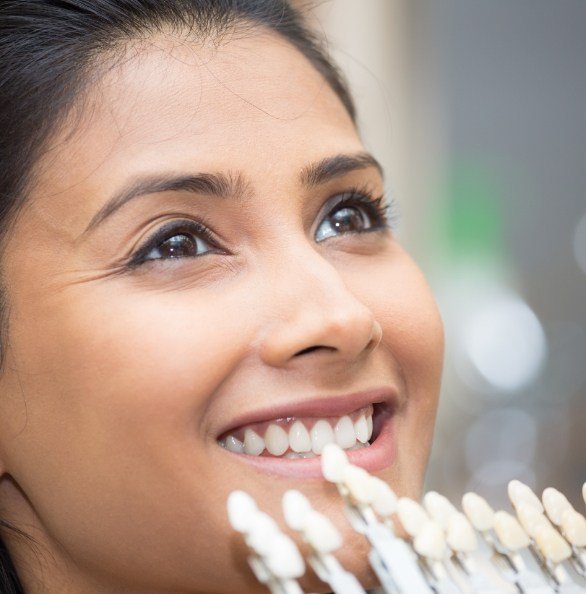 Do you tend to cover your teeth with your lips when you smile? Do you start to panic when someone wants to take your picture? When your teeth are riddled with stains, chips, gaps, and other aesthetic flaws, it can be hard to feel confident. At Family Dentistry of Bartow County, Dr. Fadi Obeid can give you a brighter, more confident grin with cosmetic dentistry. If you're ready to stop feeling anything less than proud of your smile, contact our team today to get started!
Why Choose Family Dentistry of Bartow County for Cosmetic Dentistry?
Gentle Dentist with 19+ Years of Experience
Small, Privately Owned Dental Office
Botox Available to Take Years Off Your Smile
Veneers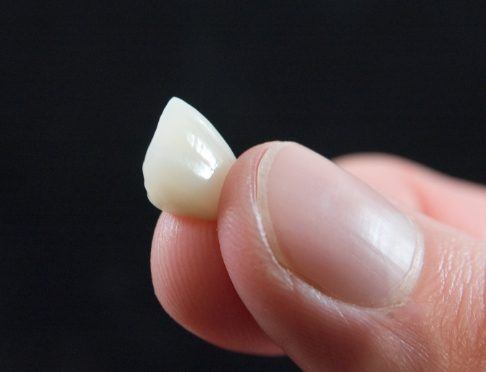 To correct multiple cosmetic imperfections at the same time, we can simply place veneers over the teeth. These thin porcelain shells function like small "masks" to make all sorts of flaws disappear simultaneously, and each veneer is customized to look and feel natural within your smile. Once we've cemented the veneers to your teeth, they can last for 20+ years with minimal maintenance! Plus, the process only takes two visits to our office.
Cosmetic Bonding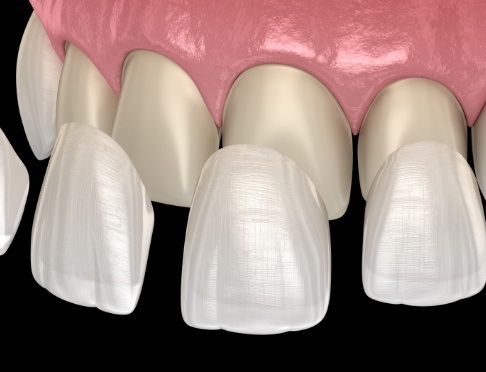 If you have a small number of mild dental flaws but would rather not invest in veneers, then cosmetic dental bonding is a convenient and affordable option. We simply take composite resin that has been color-matched to your enamel and apply it to the flaws in question until they're completely covered. Your tooth should look good as new after just a single appointment!
At-Home Teeth Whitening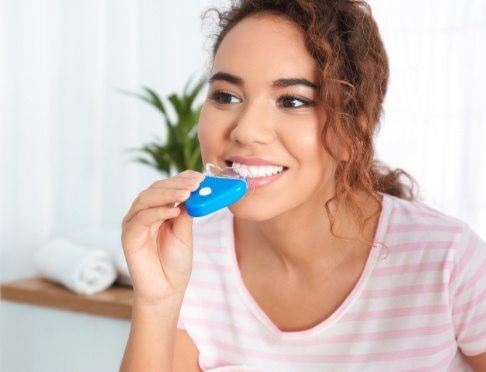 Over-the-counter teeth whitening products tend to over-promise and under-deliver. Worse, they can cause painful sensitivity and irritate your gums. For a safe, comfortable way to remove stubborn discoloration in your smile, we can't recommend our professional teeth whitening enough. We'll provide you with clinically tested whitening gel and trays designed to fit your specific teeth. You should achieve a dramatically brighter grin after only about two weeks.
Botox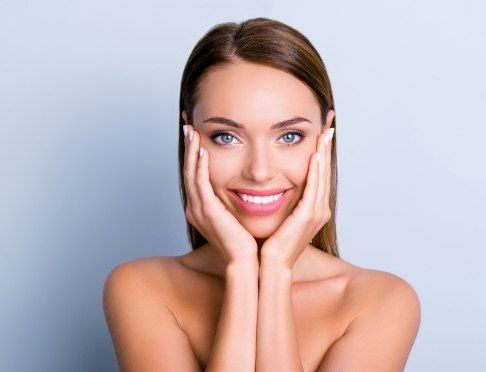 Most people wouldn't think of Botox when they visit the dentist, but Dr. Obeid is more than happy to provide this service. With his extensive knowledge of the muscles in the mouth and face, he can administer Botox injections in just the right areas to minimize the appearance of crow's feet, frown lines, and other wrinkles. This quick treatment produces results that can last for several months, making it a convenient way to restore youth to your smile.
Smile Makeovers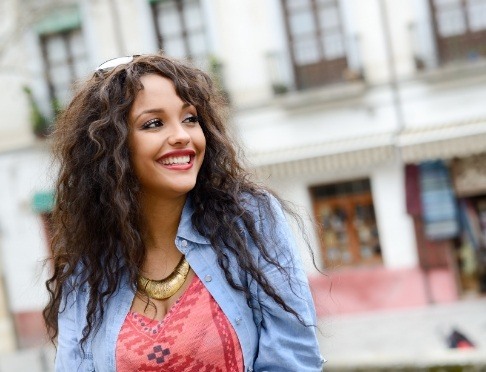 Maybe your smile needs multiple treatments in order to look its best. In that case, Dr. Obeid can develop a custom plan, called a smile makeover, to make your goals a reality. He'll spend some time discussing the exact ways in which you'd like to improve your teeth, and then he'll determine how to make those changes in as few procedures as possible. Because each smile makeover is completely personalized, your results will look as natural as they are stunning!