Dental Implants – Cartersville, GA
The Closest Thing to Having Your Full Smile Back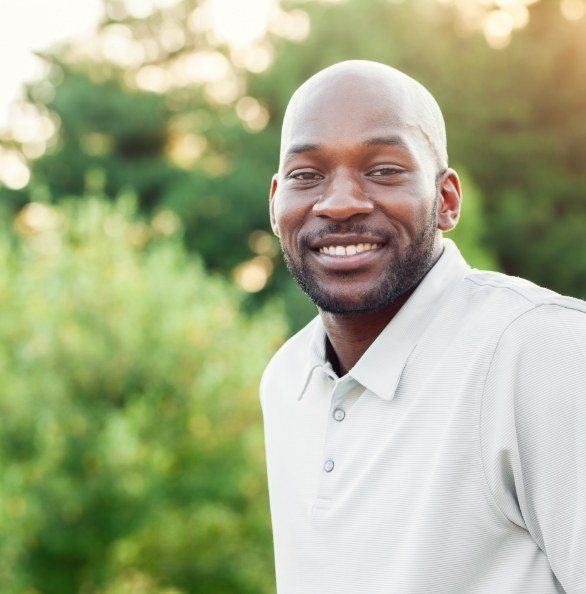 Most options for replacing missing teeth leave a lot to be desired in terms of longevity and chewing power, but not dental implants. This solution recreates the entire structure of lost teeth, making it the closest thing to having your full smile back. With dental implants, you'll be able to eat, talk, laugh, and smile like you used to for many, many years to come. Plus, Dr. Fadi Obeid can handle every step of the dental implant process in-house here at Family Dentistry of Bartow County, avoiding the need for outside referrals. To schedule your consultation for dental implants, just give our team a call!
Why Choose Family Dentistry of Bartow County for Dental Implants?
Small, Privately Owned Dental Practice
Start-to-Finish Dental Implant Care Under One Roof
Cone Beam Scanning Technology for Precise, Safe Treatment
What Are Dental Implants?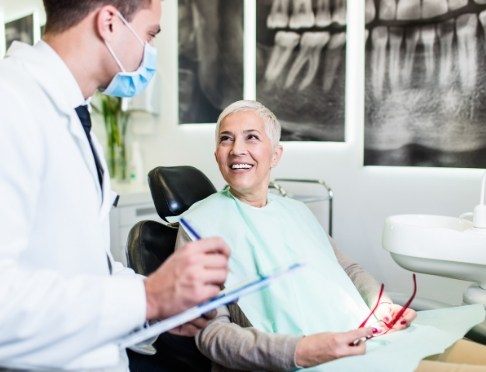 A dental implant on its own doesn't look much like a tooth; that's because this small titanium post replaces the tooth's roots by being surgically positioned in the jaw. After it fuses to the surrounding bone tissue, it can then support a dental crown to complete the visual portion of the tooth. Multiple dental implants can also hold a dental bridge or denture in place.
The 4-Step Dental Implant Process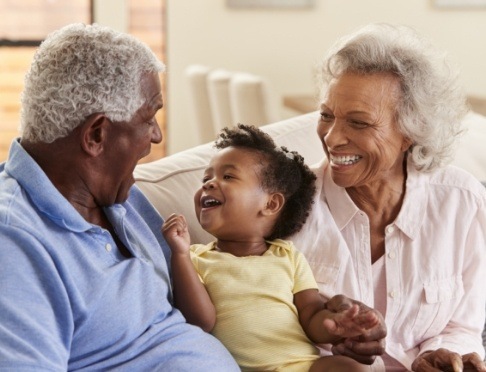 No two patients have the exact same dental implant journey, but they all go through these four basic steps:
Consultation – This initial visit lets Dr. Obeid confirm your eligibility for dental implants as well as the number of posts you need. He'll also determine whether you'll require bone grafting or other preparatory procedures first.
Dental implant surgery – Dr. Obeid will numb your mouth, make tiny incisions in your gums, and surgically insert the implant posts into your jaw.
Healing/Osseointegration – Over the course of three to six months, your jawbone naturally grows attached to the implants.
Placement of the final restoration(s) – After you've fully healed, we can attach your custom dental crown, bridge, or denture to your implants.
Benefits of Dental Implants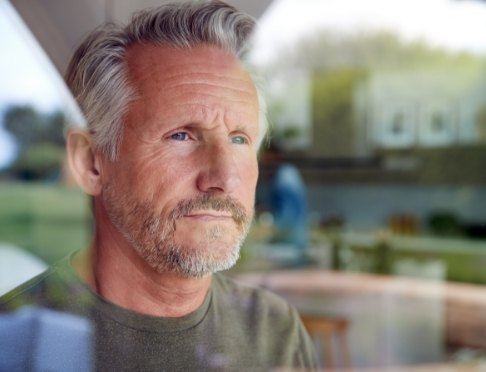 Millions of Americans have replaced their lost teeth with dental implants, and for good reason! Some of the many benefits of dental implants include:
An average lifespan of 30+ years, with the potential to last a lifetime.
Easy maintenance.
Enhanced biting and chewing force.
Natural look and feel.
A stronger, healthier jawbone.
Who Dental Implants Can Help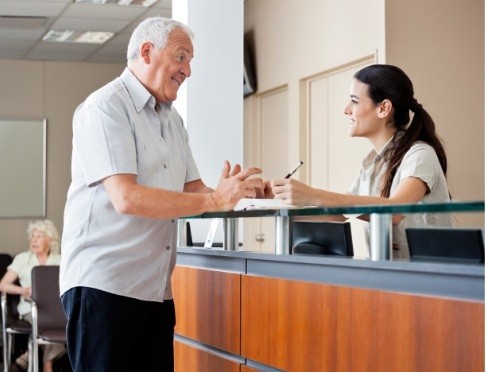 How many teeth are you missing? No matter the answer, there's still a chance that dental implants are right for you! The ideal candidate will be in good general health and have a strong jawbone, but preliminary treatments, such as bone grafts and gum disease therapy, can often help you meet these criteria if you don't already. From there, Dr. Obeid can base your treatment plan around the number of teeth you're replacing.
Missing One Tooth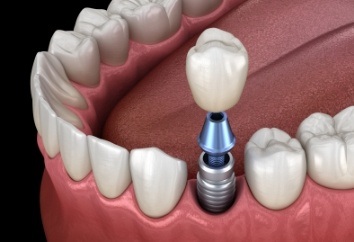 We can pair a dental implant post with a crown to replace a single missing tooth without modifying the natural teeth on either side. This is a far cry above a dental bridge, which permanently weakens the surrounding teeth over time.
Missing Multiple Teeth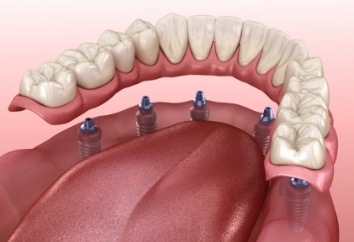 A dental bridge can also be secured onto implants, each of which is placed at either side of the gap, while leaving the remaining teeth intact. Compared to their traditional counterparts, implant bridges are much more secure and can last several times as long.
Understanding the Cost of Dental Implants
Because dental implants require more advanced procedures than traditional dentures and bridges, they tend to cost more. That being said, implants can last exponentially longer, making them an investment that pays for itself in the long run. Our team will review the unique factors affecting your dental implant treatment costs in detail and explore your payment options, such as dental insurance and low-interest financing through CareCredit.